Blenheim – Picton – Wellington – Koitiata
Après un petit-Déjeuner à Blenheim et un petit tour dans la ville, nous nous apprêtons à partir pour Picton que l'on doit atteindre à midi pour prendre le ferry de 13h00. Mais en prenant les papiers du ferry, nous nous apercevons avec stupéfaction que la greluche incapable d'Apex à Nelson s'est trompée d'heure dans la réservation, et que notre billet était pour la traversée du matin. S'en suit une conversation téléphonique qui ne mène à rien, car tout ce qu'elle arrive à dire se résume à « Le service client est mon métier, et en conséquence je ne fais jamais d'erreur, tant pis pour vous. » Heureusement, lorsque nous arrivons à Picton, la compagnie du Ferry nous déplace sans problème sur le bateau de 13h00.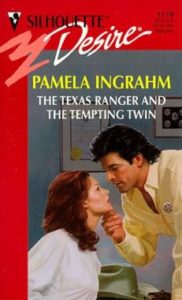 La traversée entre l'île du Sud (Picton) et du Nord (Wellington) dure 3h00. La première partie du voyage se déroule dans l'étroit passage du Queen Charlotte sound, puis nous traversons le détroit de Cook qui sépare les deux îles. Une fois arrivés à Wellington, nous partons directement au Nord, en direction du mont Egmont. On s'arrête au bord de la mer pour la nuit, à 2 pas d'une plage orientée à l'Ouest qui nous permet, cette fois, de bénéficier d'un magnifique coucher de soleil sur la mer.
Le camping est assez sommaire mais possède une petite bibliothèque où les gens de passage peuvent laisser un livre et en prendre un autre. Les titres disponibles ont l'air très intéressants : «The Texas ranger and the tempting twin» «He is just a Cowboy» ou encore «The Laws of attraction». Mais à quoi sert la littérature de gare dans un petit village dépourvu de ligne de train?